Hospital Masks
Help Our Heroes!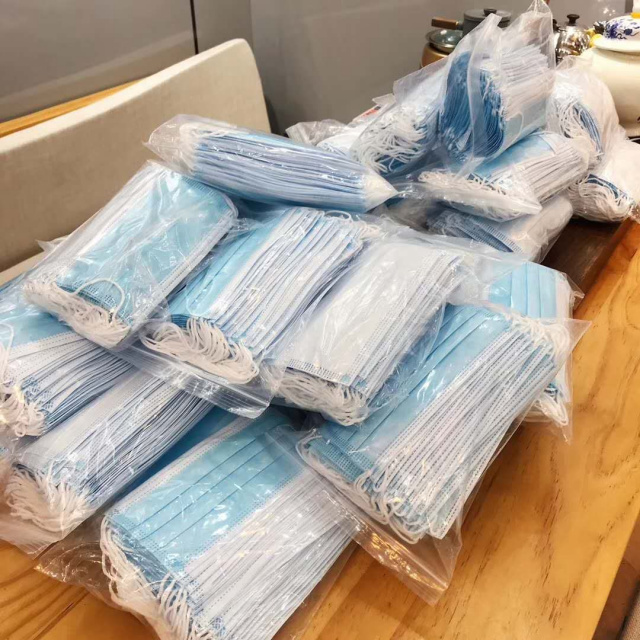 FDA and CE Certificates Available Upon Request
Our local medical workers, first responders and nursing homes need our help. By now, you've heard that we have donated close to 5000 masks to local organizations. That's an awesome number, but it only scratches the surface of what they need. We also realize that it's just as important to keep the public safe. We are all in this together, and it's up to us to fix this mess...TOGETHER. The connections we've made over the last 27 years in business, have given us opportunities to find merchandise that other places simply cannot find. We thought it was the right thing to do...to use our experience to buy this much needed protective gear at wholesale, and share it with you at just enough to cover our basic expenses, while still allowing you to donate PPE to our local "hero" organizations that need our help. If the prices seem to good to be true compared to what you see in the area, that's because we're not in this for the money. When you select a package below, your portion will arrive at your door in just a few days. The portion you donate will be hand delivered with the other orders within the week...typically on Saturdays.
If you belong to a medical organization who needs a bulk order of supplies, we would be happy to put you in direct contact with our factories, where you can buy directly from them at wholesale. We want absolutely nothing on our end. Contact us for more details.
Other items we can get:
Nasal Swabs, Face Shields, Goggles, Gowns, Caps, Gloves, Hand Sanitizer, and believe it or not, even ventilators.
Have a great day and THANK YOU for being part of the solution!
IMPORTANT!
PayPal's integrated shopping cart is a little temperamental. If you have any problems processing credit card orders here on our main site, please visit our mini-store at:
http://www.scarepros.square.site
Masks can be purchased and donated at both our main site and our mini-store :)